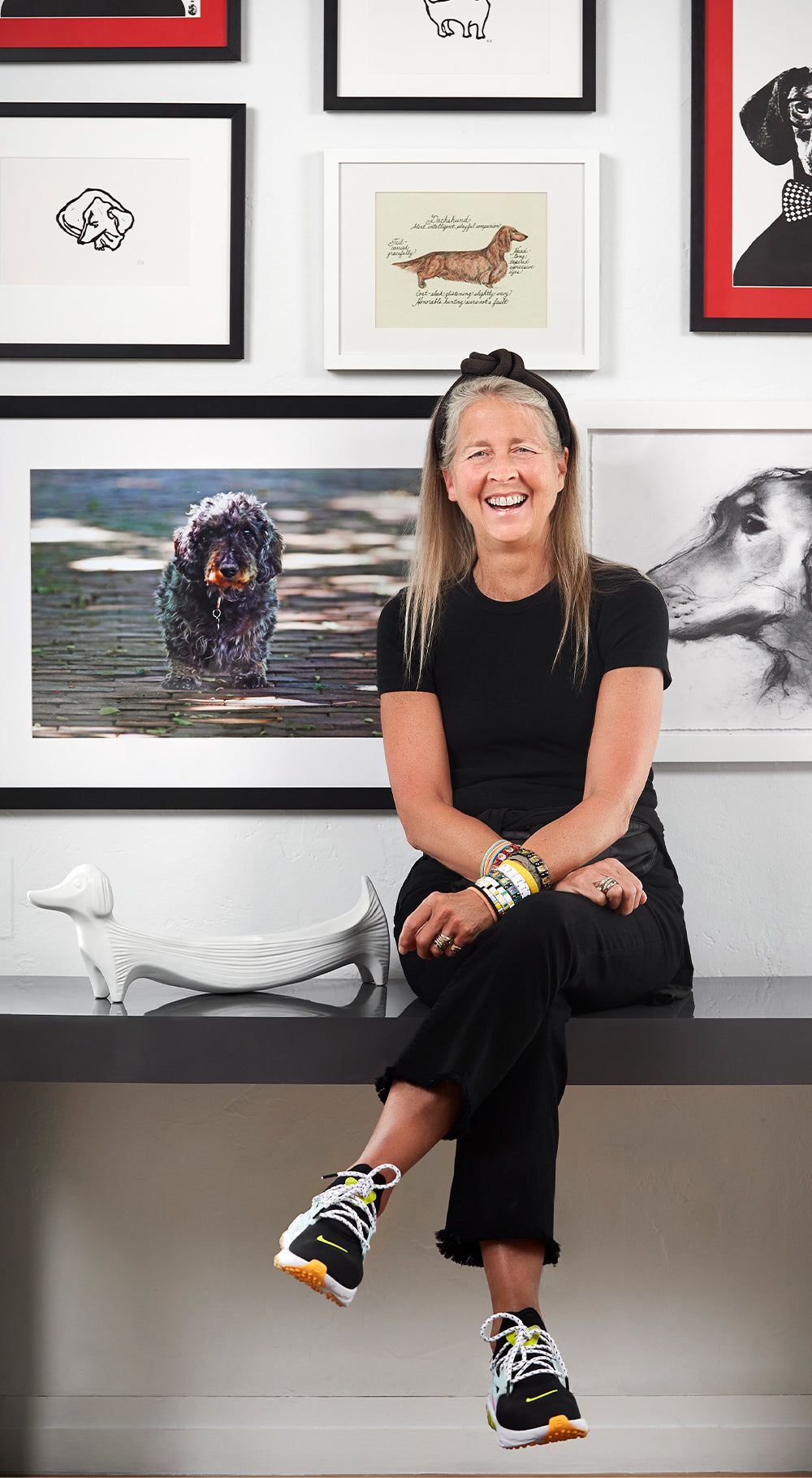 DEB'S STORY
Decades in the making, the "ah-ha moment" happened when Deb—a seasoned fashion trend spotter and renowned fabric, pattern, and color thought leader—spotted a unique bag on Canal Street in NYC and a (very expensive) chic carryall bag in the window of a high-fashion store in Milan. She realized there was a need for stylish, functional tote bags at an affordable price point, accessible to all women, and she could be the one to fill it. SCOUT was born.
Since then, SCOUT has become a cult-classic, giving modern women of all ages the products they need to contain, organize, and carry all the stuff they—and their families—need to successfully navigate and celebrate their busy days and lives. As Deb likes to say: "Everyone has stuff, SCOUT gives them the best place to put it."
EVERYONE HAS STUFF, SCOUT GIVES THEM THE BEST PLACE TO PUT IT.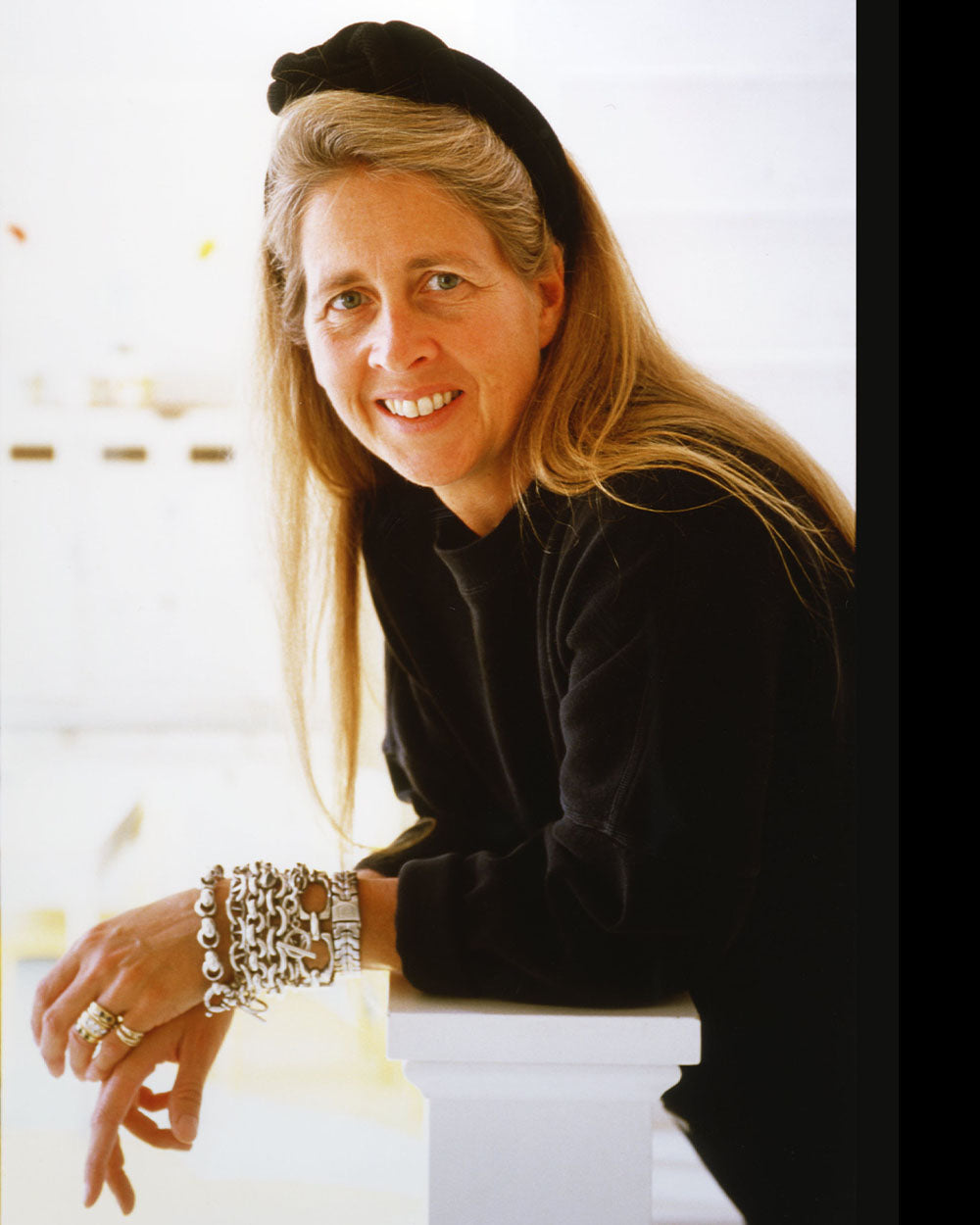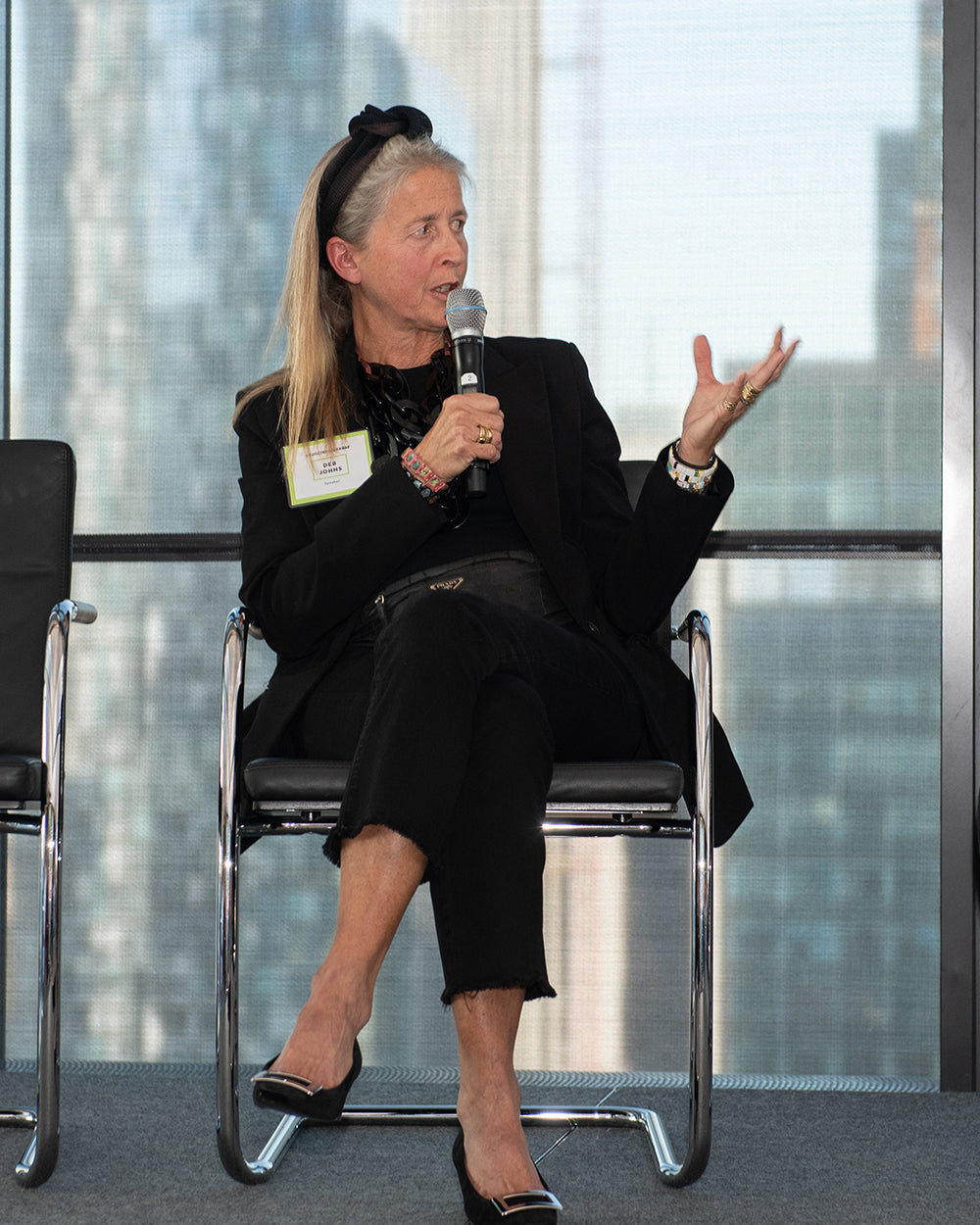 GAINING expertise
After earning her bachelor's degree in design from Cornell University, Deb began her career as Assistant Fabric Editor at Vogue magazine in New York, where she developed an unparalleled understanding of fabrics, colors, and patterns. Parlaying this talent and expertise into her next role, Deb joined Pat Tunsky Consulting—one of the world's leading fabric and color predictive consultancies serving top fashion designers and retailers. At Pat Tunsky, Deb acted as a go-to resource for 'what was next' in the fashion industry, advising more than 1,000 clients—from Kmart to Calvin Klein. Eventually, Deb set up her own consultancy, serving fashion and accessory brands from J. Crew to HUE.
LEADING THE PACK
With 40+ years of fashion and trend-forecasting experience and leadership, Deb is the visionary and creative force behind SCOUT. She conceptualizes and designs every product start-to-finish. Through the lens of her well-trained eye, Deb finds inspiration everywhere she turns, including her global travels, fashion trends, and her own day-to-day life as a modern working woman and mother of four. SCOUT's talented team of artists work collaboratively with Deb to interpret her designs, creating hundreds of original patterns each year. Limited-edition patterns are released only once per season, ensuring every seasonal SCOUT collection is fresh, on-trend, and in-demand.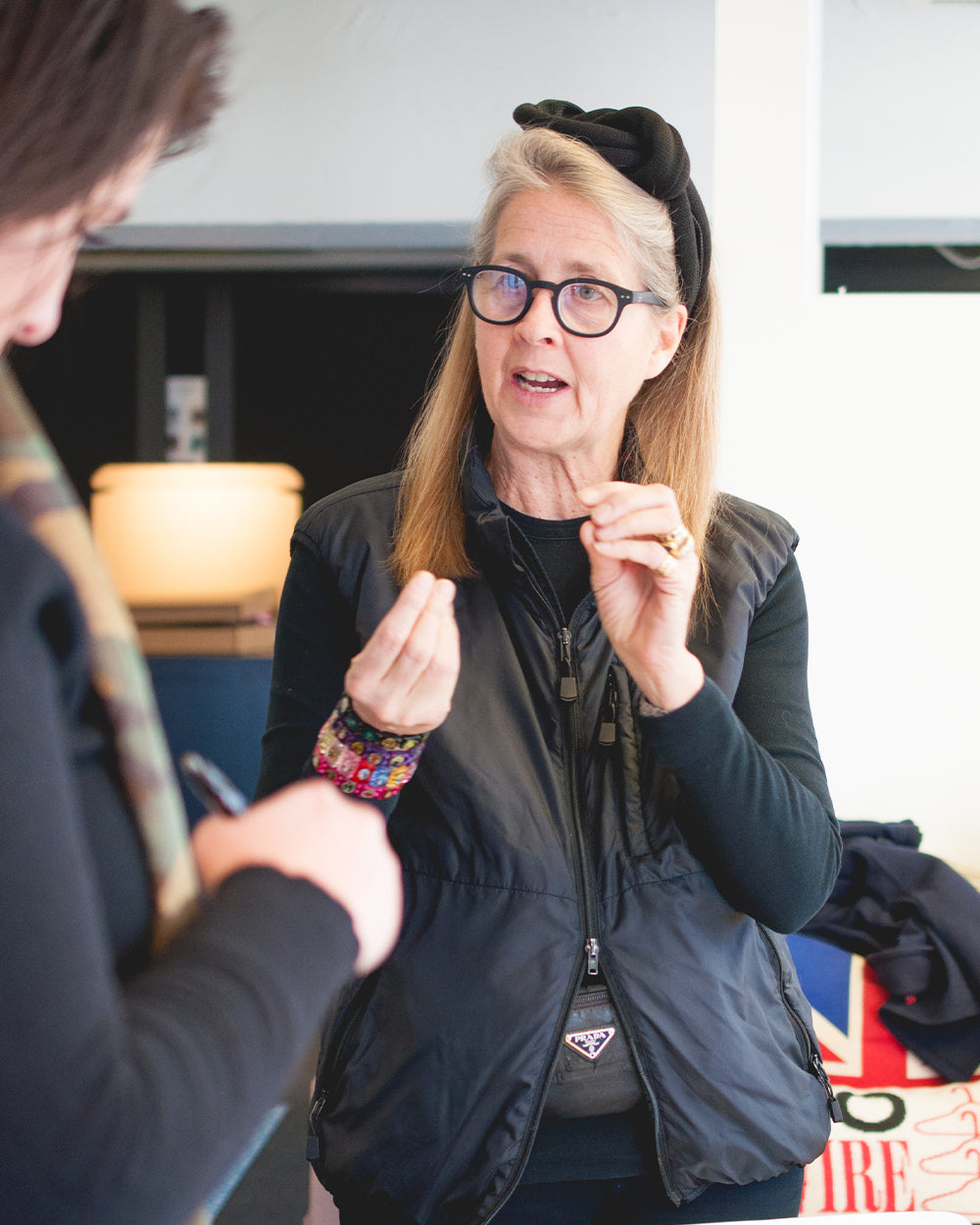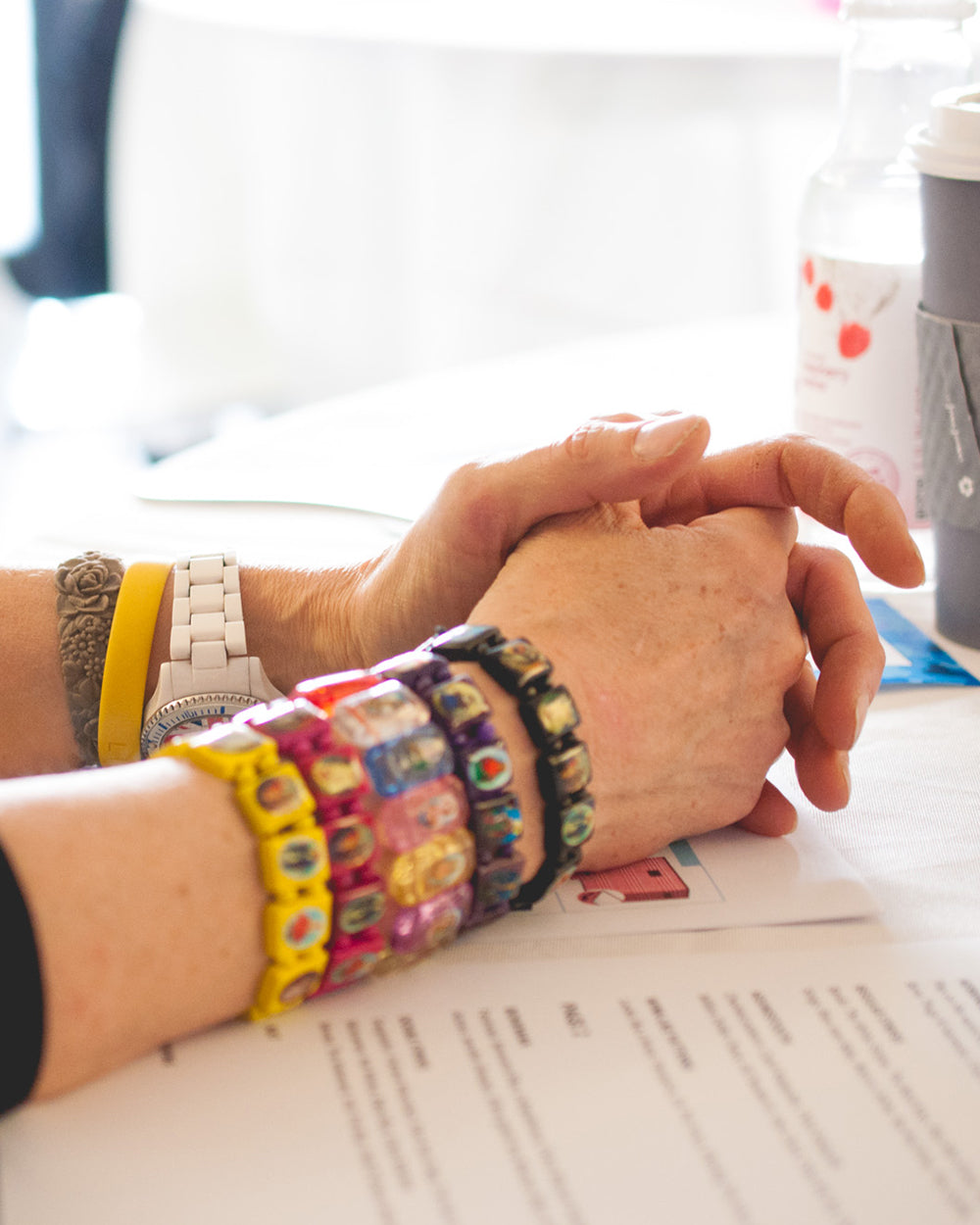 PERSONAL STYLIST
Deb leveraged her experience in the fashion industry to launch her own personal styling company, working closely with celebrity and political figures in the DC metro area. Thanks to Deb's unique ability to make women feel both comfortable and stylish by playing up their strengths, her client roster quickly grew—and she continues to style select clientele today. Inspiring style on a broader scale, Deb hosts an exclusive pop-up boutique several times a year, called FiFi. Hundreds of loyal followers flock to each much-anticipated event, eager to shop fresh new products—many sourced from Deb's frequent travels abroad.
ULTIMATE GIVER + GIFTER
In addition to being an entrepreneur, mother, dog owner, and accomplished seamstress, Deb is also an avid philanthropist who has created two charitable organizations. The GO BO Fund supports families and children in area hospitals with their medical bills, and Secret Santa DC gives underprivileged children gifts to put under the tree each year—all delivered in donated SCOUT bags.