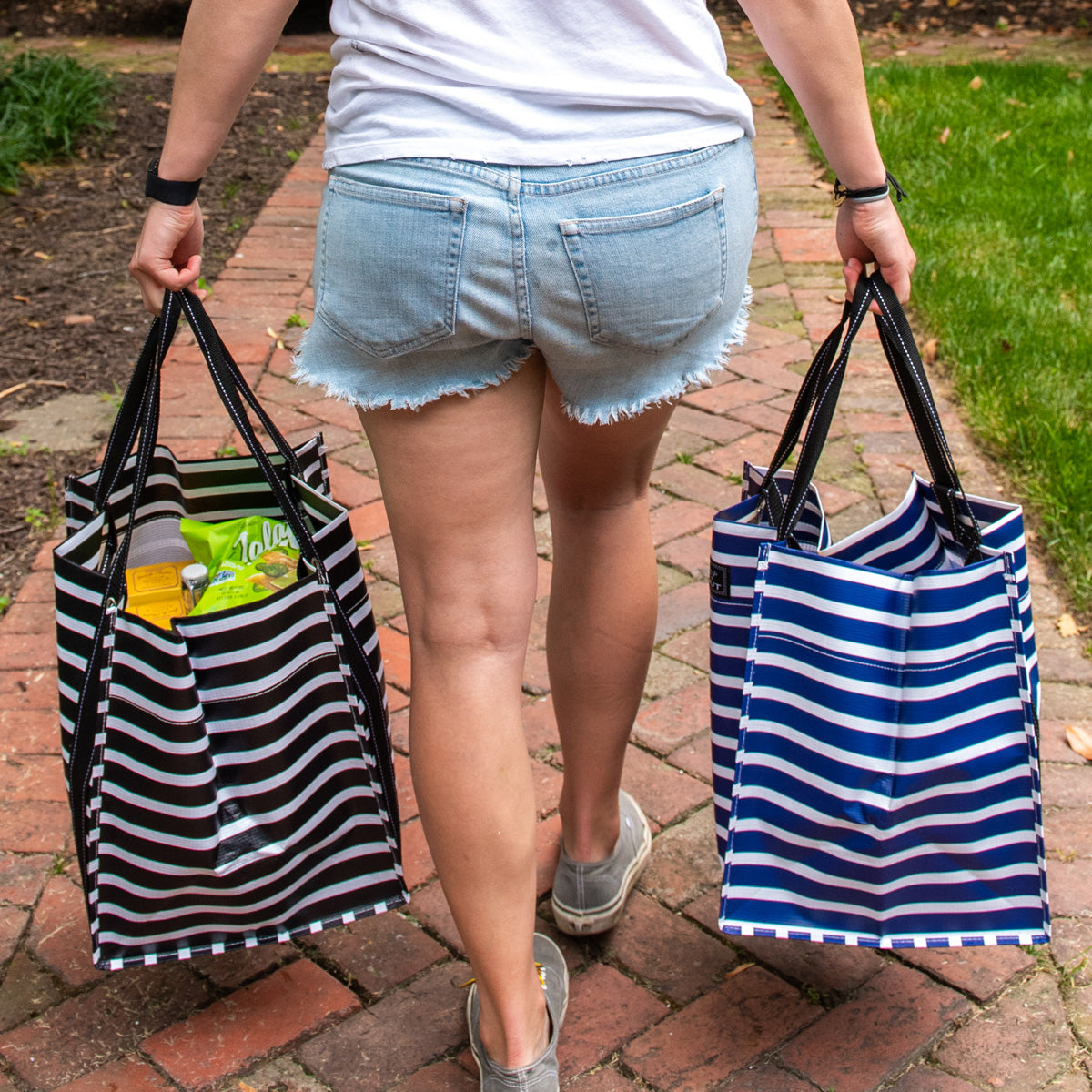 NO. 1
MORE STUFF. FEWER BAGS. LESS TRIPS.
Because our Bagette holds 2x as much as a standard grocery bag, you'll have far fewer bags to load in your car and lug into the house. That's a time saver, especially if you're the type (we see you!) who'd rather drink paint than make two trips.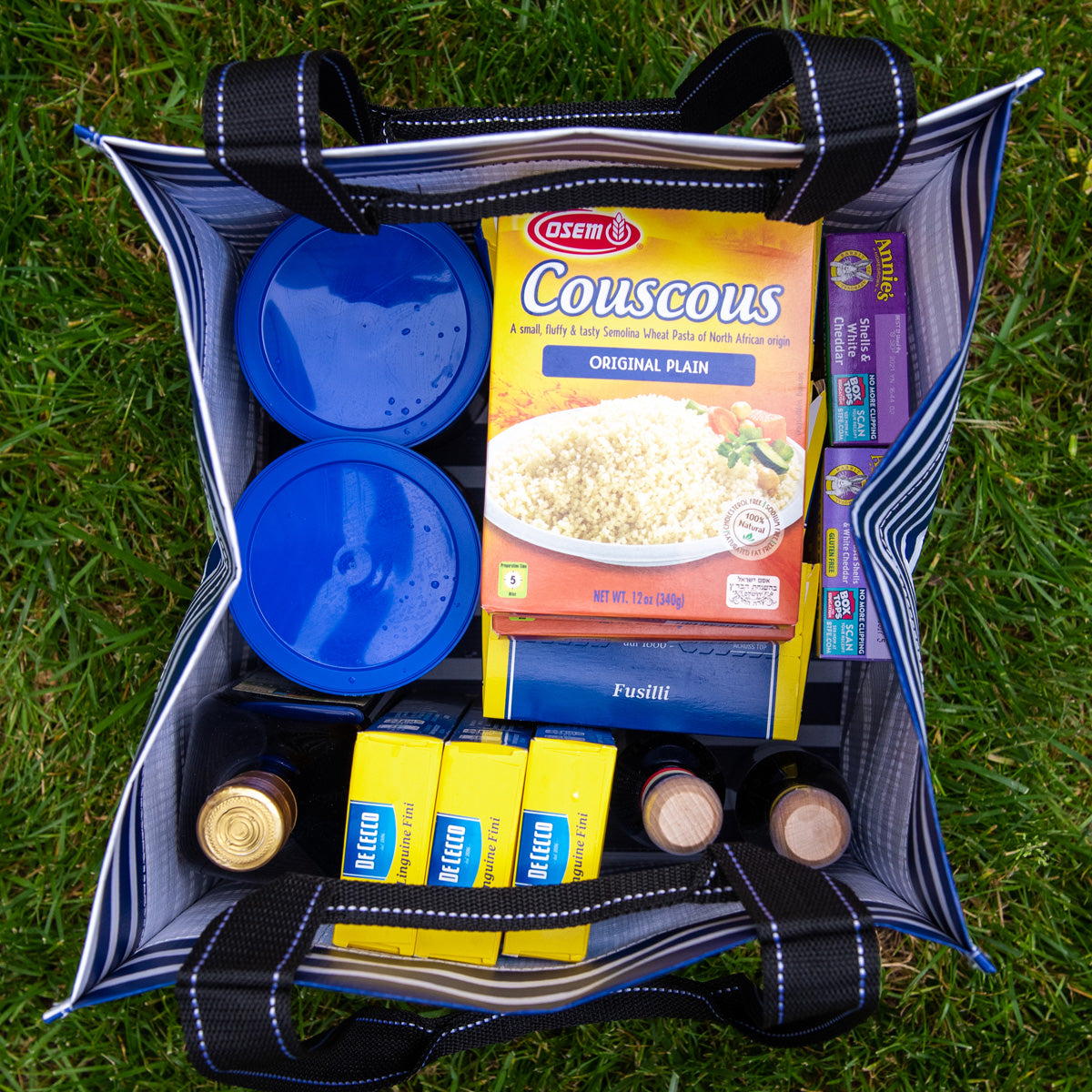 NO. 2
It's STRONG
Compared to the reusable bags you're probably using now, our Bagette is way stronger. Rated for up to 75 lbs (equivalent to 34 full bottles of wine!), the Bagette means never having to worry about stuff breaking through.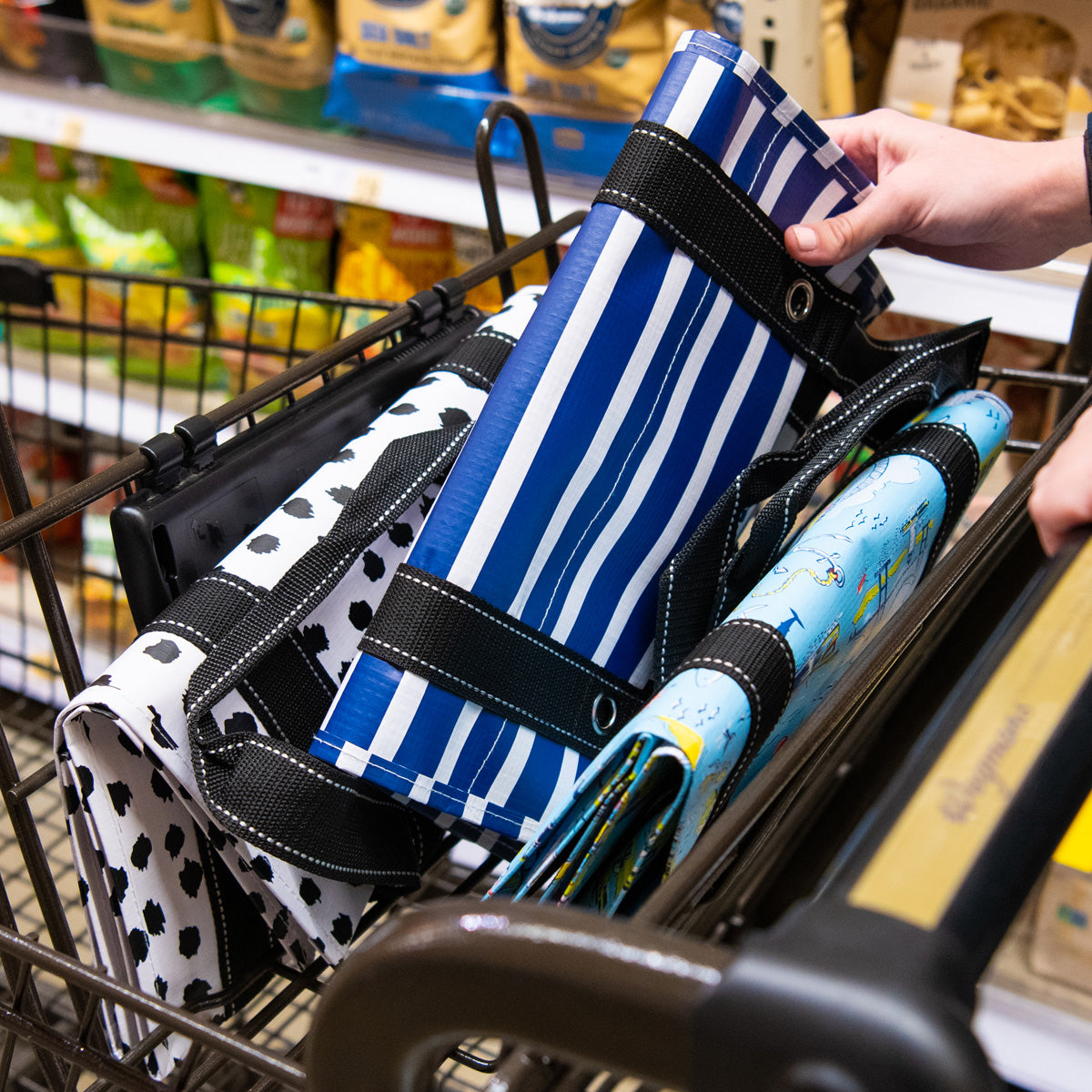 NO. 3
It's CUTE
Does grocery shopping ever feel like a chore? When it does, our bright, bold, beautiful bags will boost your mood, as will the many compliments you'll get from fellow shoppers and store staff (make sure to tell them where you got your amazing bags).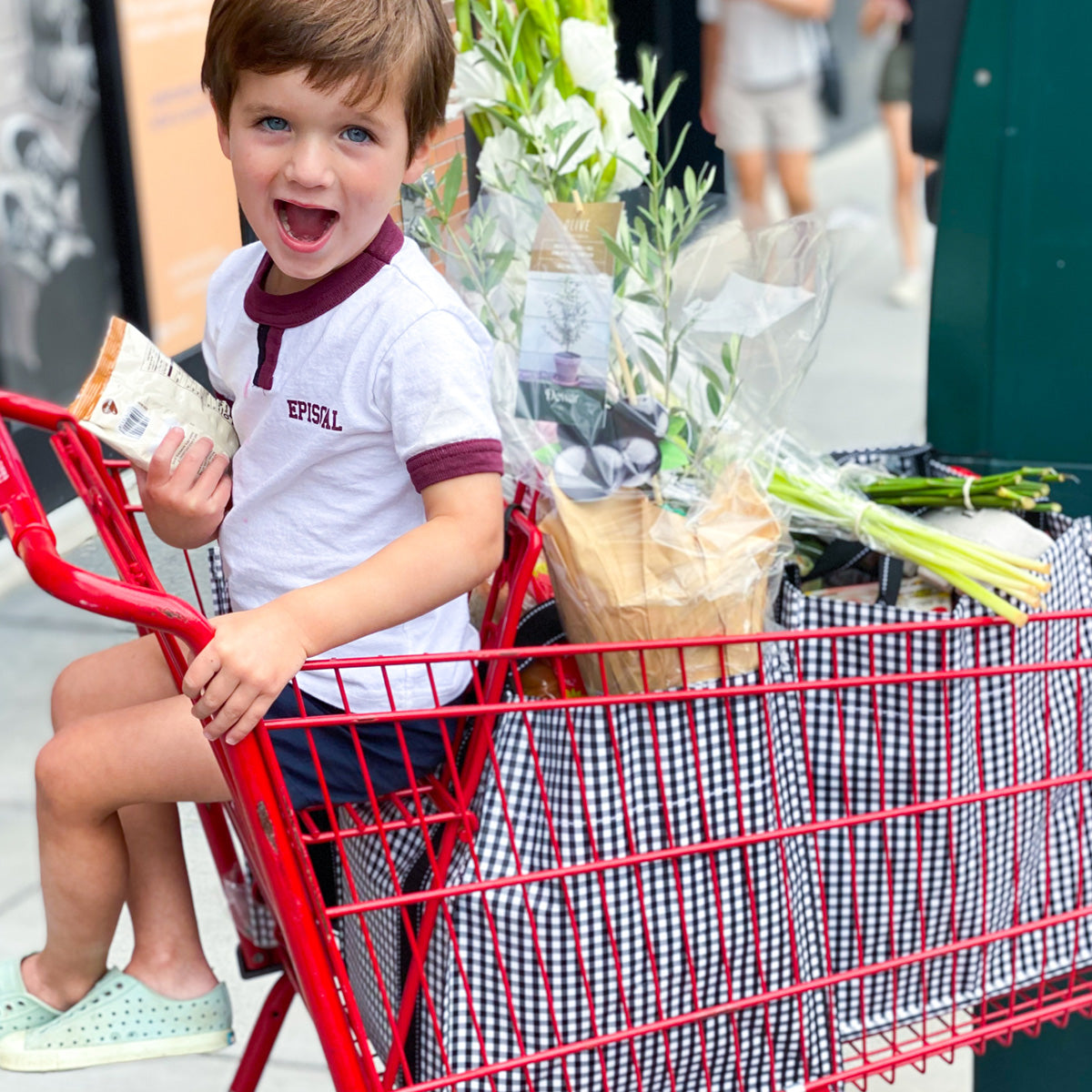 NO. 4
You'll treasure "FOREVER"
Built to haul it all and last for the long haul, our grocery bags are a fantastic investment that will pay off for years to come. Forget about having to regularly replace them, ours LAST and only get softer with time.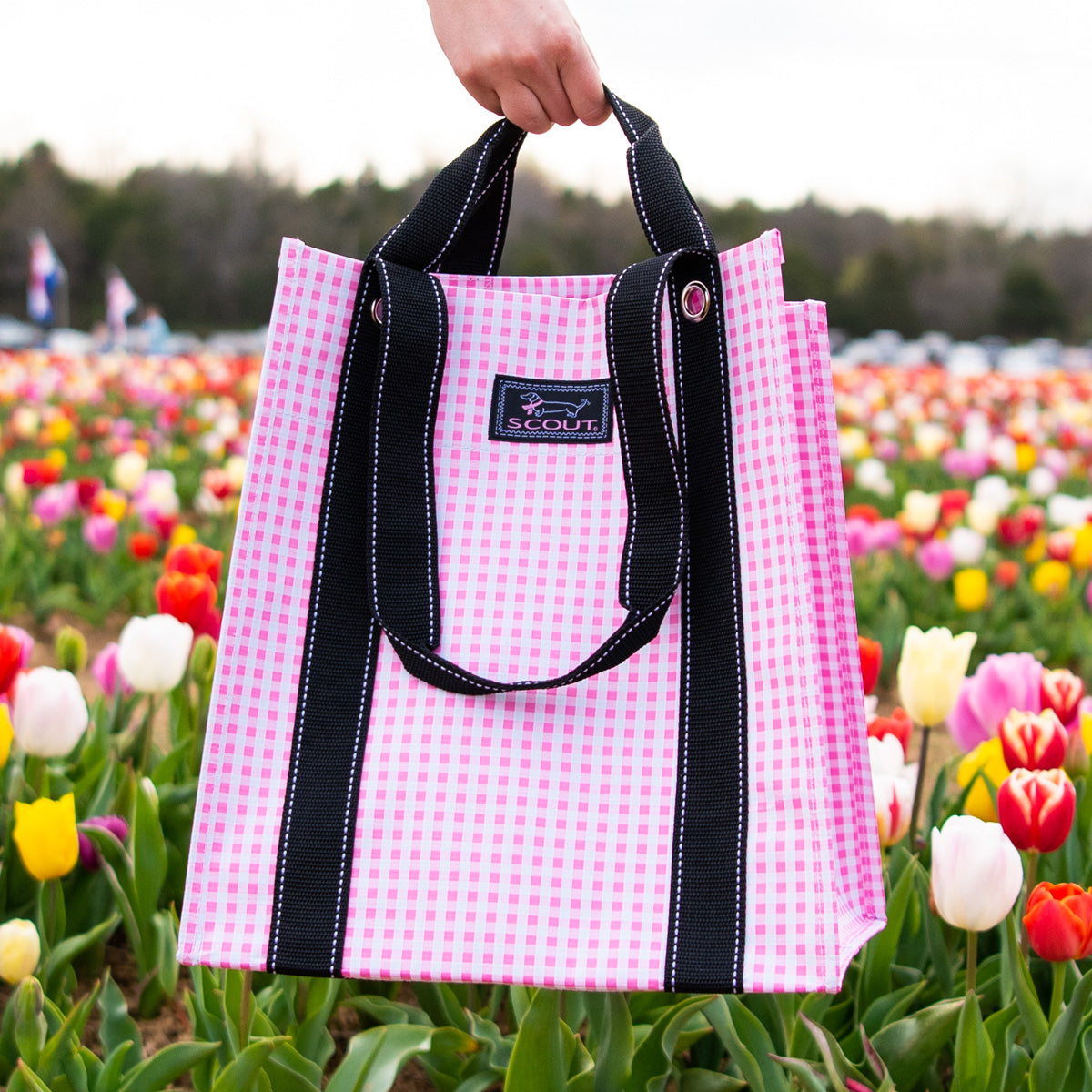 NO. 5
TWO CONVENIENT WAYS TO CARRY
One of the most loved features of our Bagette is the two sets of straps: one longer, one shorter. Depending on what's inside, you can sling the bag over your shoulder or grasp it close with your hands. Can your bag do that?
Sign up for texts FOR
INSTANT 20% SAVINGS